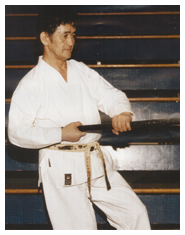 Want to Learn Shindo?
Interested in learning Shindo and do not know where to start? Many people want to learn Shindo - here is your opportunity! Contact the Black Belts in our club for assistance. They are willing to provide:
• Information on Shindo.
• Start you off learning Shindo in class;
• Put you in touch with a Shindo committee member for assistance if necessary.
Shindo was something very special that Sensei Shintani left us. If you want to learn more
click here
to contact the committee. They are ready to assist.
Just hit the button for more detailed information at the Shintani Wado Kai Karate Federation Website!
---